Some Great Blog Hops To Join


January 18, 2013





In this post I will share links to some great Blog Hops to join. But first of all, in case anyone is unsure of what a Blog Hop is, I thought I would give a short explanation of that before I get to the links. A Blog Hop is a list where bloggers can add their blog's URL. The main purpose of a Blog Hop is for all bloggers on that list to visit each others blogs, follow, comment, share blog posts in social networks and so on. In other words, a Blog Hop is a way to find blogs as well as a way to gain visitors, followers and comments to your own blog. And in my experience, the more active I have been in a Blog Hop - the more activity I have seen on my blog. So my advice is to be an active participant in a Blog Hop to get the most out of it.

Now I usually participate in Blog Hops during the weekend, because that is when I have the most time to do so. But there are always Blog Hops available somewhere at any time of the week. Having said that, the Blog Hops I will share here are mainly open during the weekend - every weekend. So if a Blog Hop has closed when you get there, be sure to return again next week when a new one will open.

To join any of the Blog Hops I will mention here, simply read the instructions given in each post before you add your blog URL. Some host/s or hostess/es require you to follow via GFC or something similar before you add your URL while others have no rules. Either way, the following Blog Hops in this post are really great and usually quite popular.

So, below are links to some of the great Blog Hops I frequently join. To get to each Blog Hop click on each button and the link will open in a new window.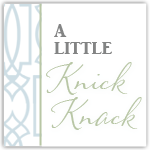 Enjoy! And Happy Weekend! :-)

/A.L